Mommy Makeover
A Mommy Makeover will typically always include a Breast Augmentation and Tummy Tuck. Other common procedures that can be part of a Mommy Makeover are a Breast Lift, Liposuction and Skin Treatments.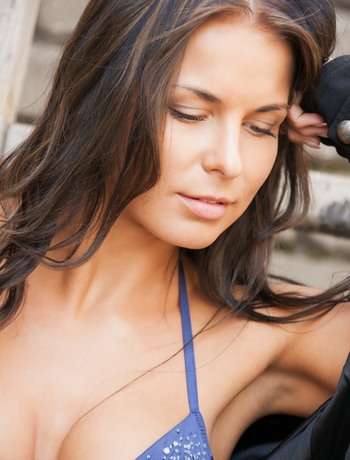 A Mommy Makeover involves helping women who have recently had children address the many body changes that can occur by pregnancy with a combination of treatment options.
Breast Augmentation
Changes with pregnancy and breastfeeding often cause the breast to lose volume. Therefore, many choose to add breast implants to restore "perkiness" and fullness to the breast.
Learn more about Breast Augmentation
Tummy Tuck
During pregnancy, the abdominal muscles and skin in the midsection are stretched and pulled apart, often leaving laxity of the skin. Rigorous diet and exercise cannot address this issue. There are several abdominal procedures, from reducing excess skin to partial muscle tightening to a full tummy tuck, that can be performed to provide a flatter tummy.
Other Procedures That Can Be Added To a Mommy Makeover
Breast Lift
After pregnancy and breastfeeding, many woman notice significant changes in the appearance of their breasts. A breast lift can reposition the nipple and create a more natural pre-pregnancy shape to the breast. Many patients also choose for a lift with an implant for a fuller look.
Liposuction
Liposuction is one of the most requested procedures to include in a Mommy Makeover.  This option targets pockets of fat in a variety of body areas that have accumulated during or after pregnancy.
Skin Treatments
A mommy makeover can also include a range of skin care and rejuvenation treatments that can restore the skin and reduce the appearance of wrinkles, brown spots, signs of aging and exhaustion. With facials, chemical peels, Botox, and other options, new moms can renew their skin for a youthful, healthy and refreshed look.
Exilis (Radiofrequency Treatment)
Recovery times for a mommy makeover will depend on the number of treatments and types of procedures you undergo. Dr. Schmelzer will discuss all aspects of the procedures with you and provide you with information so that you can make an informed decision.