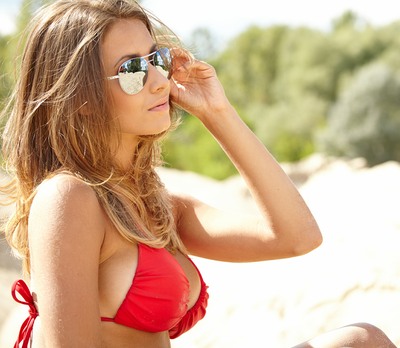 Mastopexy
A breast lift, or mastopexy, is performed to return youthful shape and lift to breasts that have sagged as a result of weight loss, pregnancy, loss of the skin's natural elasticity or simply the effects of aging and gravity.
The procedure can also reduce areolar size (the dark skin surrounding the nipple), and it can be combined with breast augmentation or breast reduction for added firmness. It is usually done under general anesthesia, and lasts from one to three hours.
After surgery the breasts are wrapped with gauze dressings, over which an elastic bandage or a surgical bra is placed. After a few days this is replaced with a soft support bra which is worn 24 hours a day for about a month. Breasts will probably be bruised, swollen and uncomfortable for a few days but this will pass. Numbness in the breasts and nipples should lessen as swelling subsides, although occasionally it lasts for months or even permanently.